Organethic Pure Care (OPC) is a natural and organic professional hair care brand from Italy. All products from OPC are designed and manufactured in Italy. Since OPC's establishment in 2011, OPC has been creating a natural and harmless environment for hairstylists and customers around the world. OPC has always adhered to the principle of natural and organic to design a series of hair care and styling products, at the same time ensuring the products are up to the best and professional standard. A lot of hair products in the market advertised themselves as "natural". However, many of those added natural ingredients on top of their chemical formulas. The natural active ingredients of Organethic Pure Care products are as high as 60-100% and are mainly made with real natural raw materials. Hairstylists and customers can get the best protection and stay away from chemicals.
Organethic Pure Care products
Different from other products in the market, products from Organethic Pure Care are: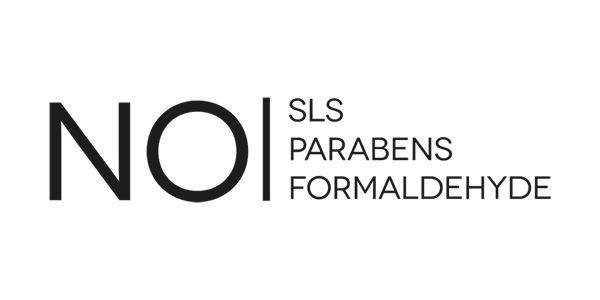 Formulated without SLS, formaldehyde and parabens.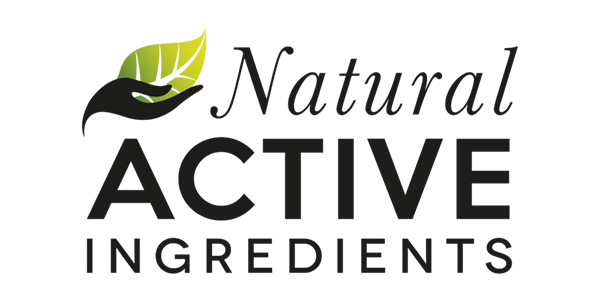 Products come from the high potential of natural active ingredients such as avocados, aloe vera and inca.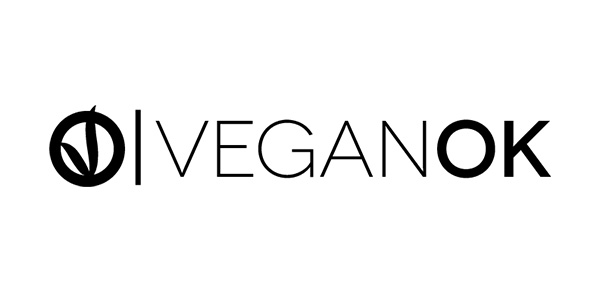 Vegan OK - With this logo, customers receive the guarantee that the product does not contain animal components.
Home Care for Scalp and Hair
Scalp and hair require daily care just like your facial skin. Products of Organethic Pure Care can take care of your scalp and hair at home.
Energizing and Densifying
Organethic Pure Care's anti-hair loss products are composed of a variety of active ingredients, providing comprehensive care from caring steps such as cleansing, moisturizing, and activating. Together with applying daily care products, hair loss problems can be eased.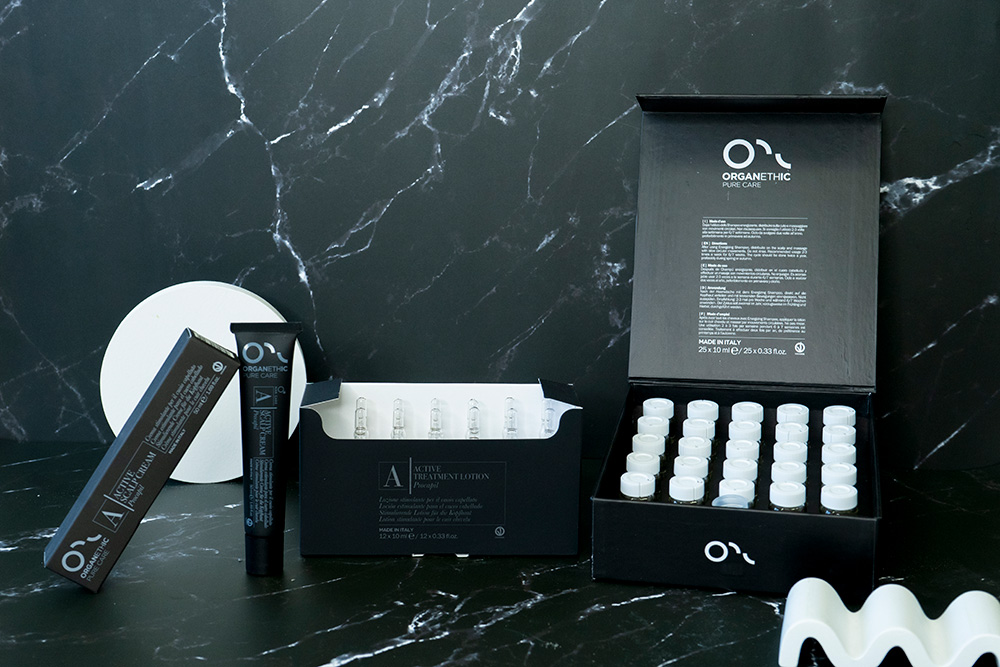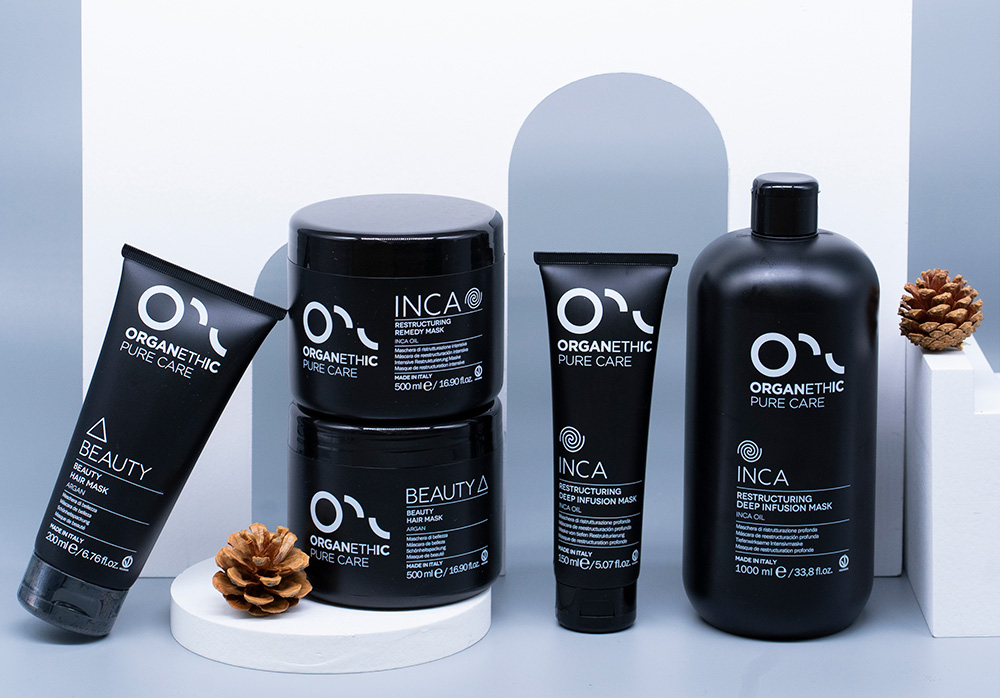 Organethic Pure Care launches different types of hair masks and designs various caring procedures for different hair types and damage levels.
Use Blow Dry Kit before and after blowing hair can smoothen your hair. The kit is particularly suitable for moderately to severely damaged hair.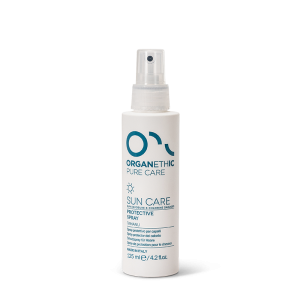 Protective Hair Spray
Protect hair from heat or sun damage. It can be used before blow-drying or thermal waving and curling, which can protect hair surface.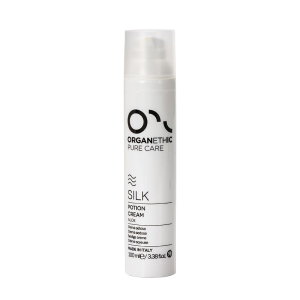 Aloe Silk Potion Cream
Moisturize and smoothen hair and instantly resolve knots.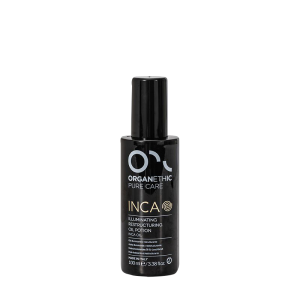 INCA Illuminating & Restructuring Oil Potion
Restructure permed, dry and dull hair, reduce split ends, nourish hair core
Using unsuitable hair products may damage the natural protective barrier on the scalp or clog pores, which may worsen the health of the scalp and hair or even lead to hair loss. Organethic Pure Care launches different series of hair care products for different scalp types to take care of your scalp.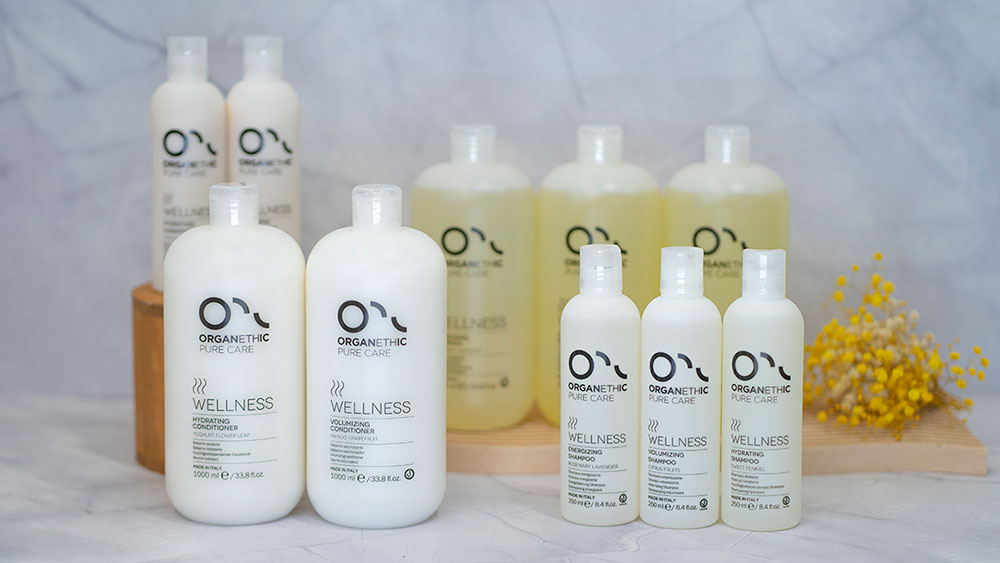 Wellness Line
Products in the Wellness Line contain various essential oils as BLENDS and natural active ingredients in order to solve different scalp problems. There are 4 shampoos and 2 conditioners including: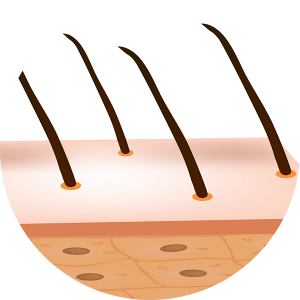 Hydrating
Suitable for dry scalp:
Gently cleanse scalp, moisturize dry and damaged hair, and solve problems such as dry hair, damaged hair, split ends, and frizzy hair.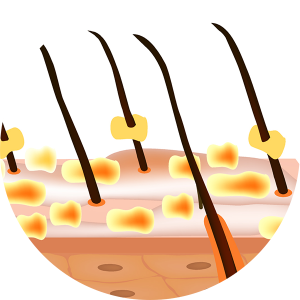 Energizing
Suitable for people suffering from hair loss and hyposic scalp:
Clean scalp while balancing the oiliness, promote blood circulation in scalp skin cells and reduce hair loss.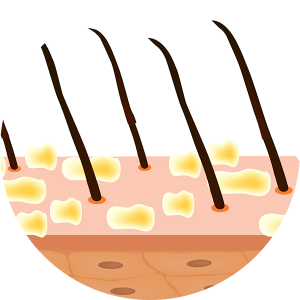 Volumizing
Suitable for oily scalp:
Deep clean scalp and volumize hair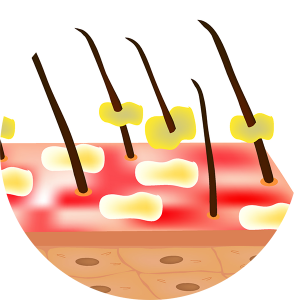 Nourishing
Suitable for severely sensitive or damaged scalps (e.g. Psoriasis, seborrheic dermatitis):
Clean scalp while moisturizing scalp, soothe scalp discomfort and protect fragile scalp from over-cleaning.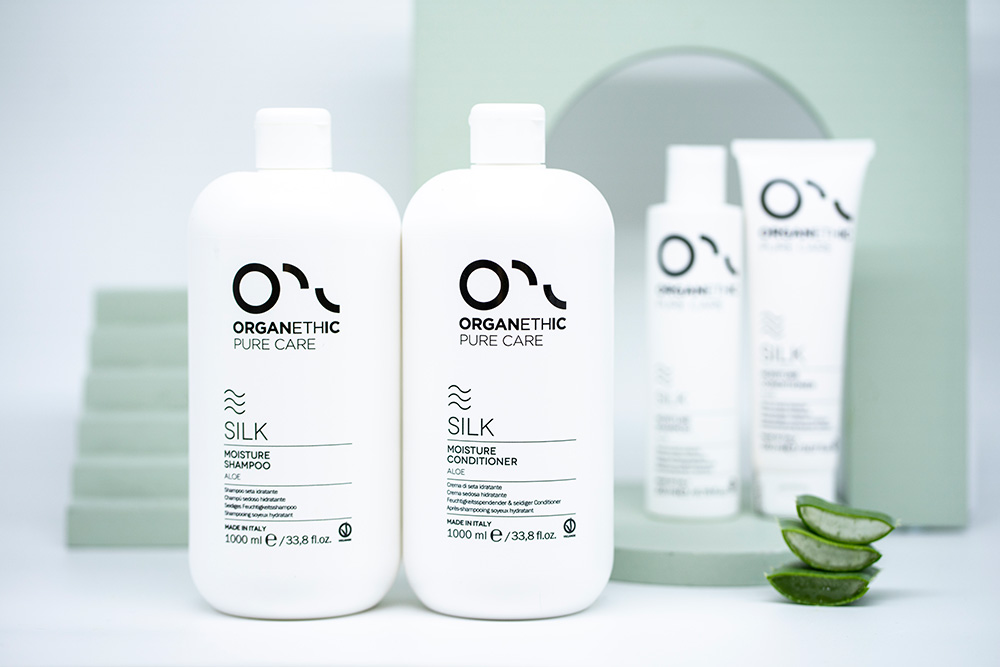 Aloe Silk Line
Shampoo:Suitable for slightly sensitive scalp. Be able to soothe scalp, reduce redness and prevent dandruff;
Conditioner:Suitable for dehydrated and thin hair. Be able to moisturize hair and restore smoothness and lightness.

Platinum Silk Shampoo
Suitable for people bleached or dyed with matt color. Be able to maintain matt color and highly moisturize hair.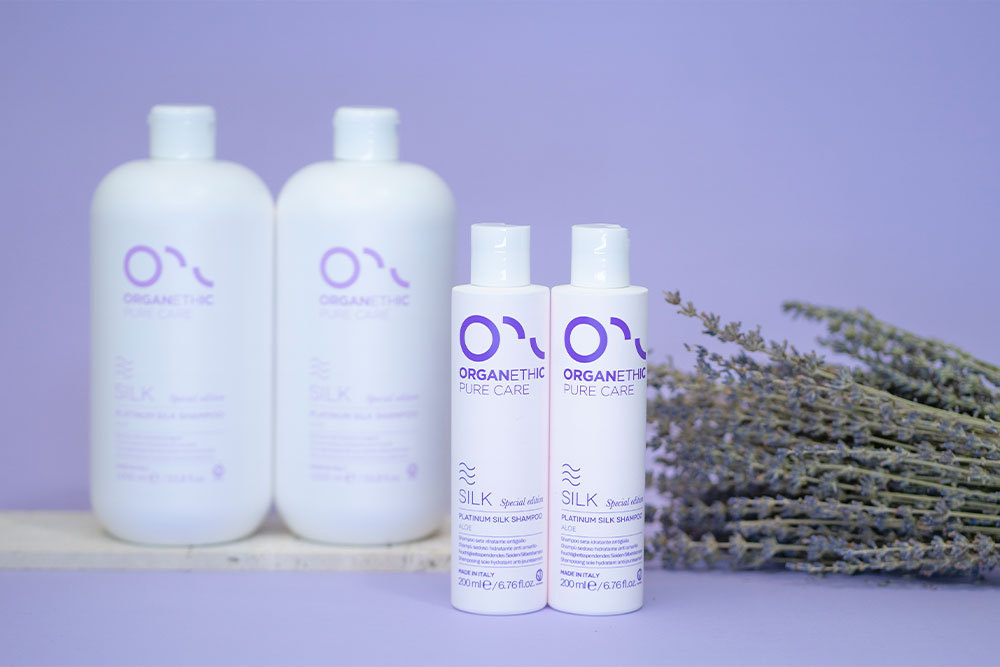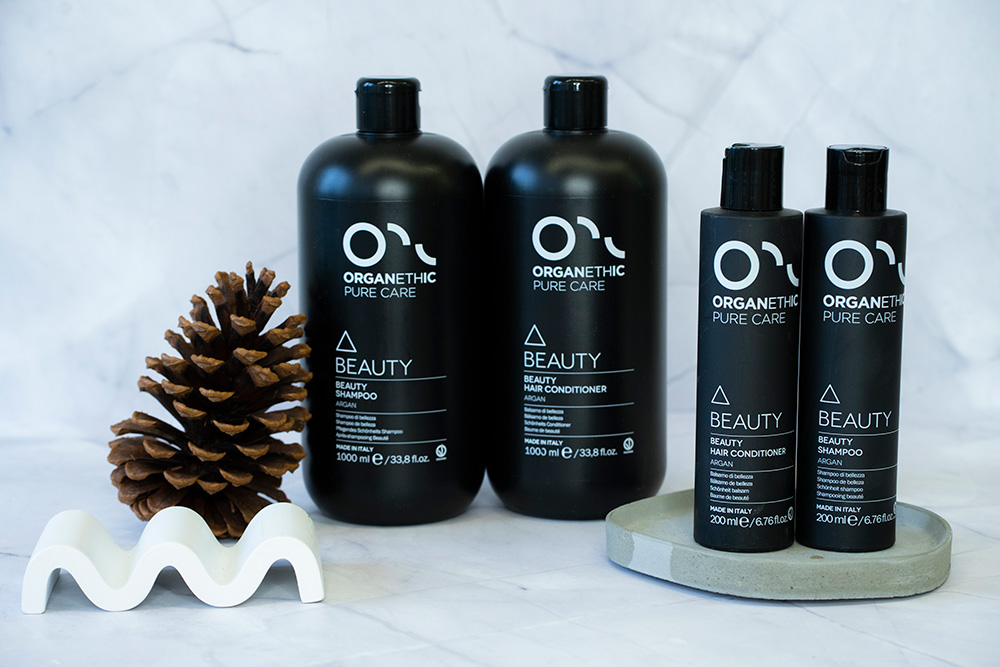 Beauty Line Argan
Shampoo:Suitable for healthy scalp and for kids.
Conditioner:Suitable for moderate dehydrated and damaged hair. Be able to replenish hair with moisture and nutrients.

Restructuring Line INCA
Shampoo:Suitable for severely damaged and bleached hair, must be used together with INCA Restructuring Line Conditioner;
Conditioner:INCA has an excellent antioxidant effect and is easily absorbed by hair. It can replenish protein to the hair core and restore hair strength.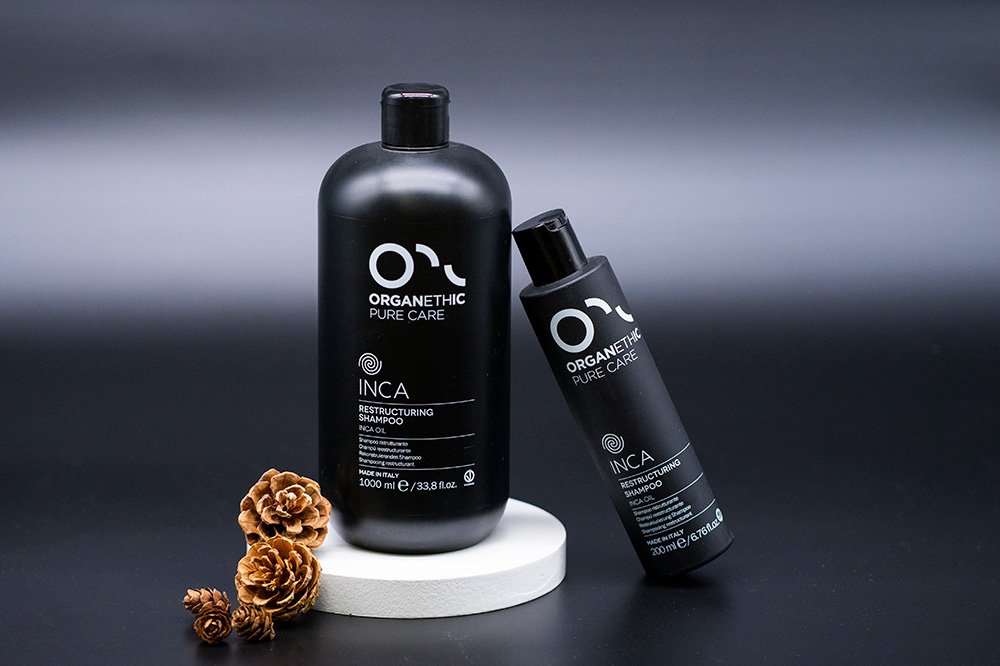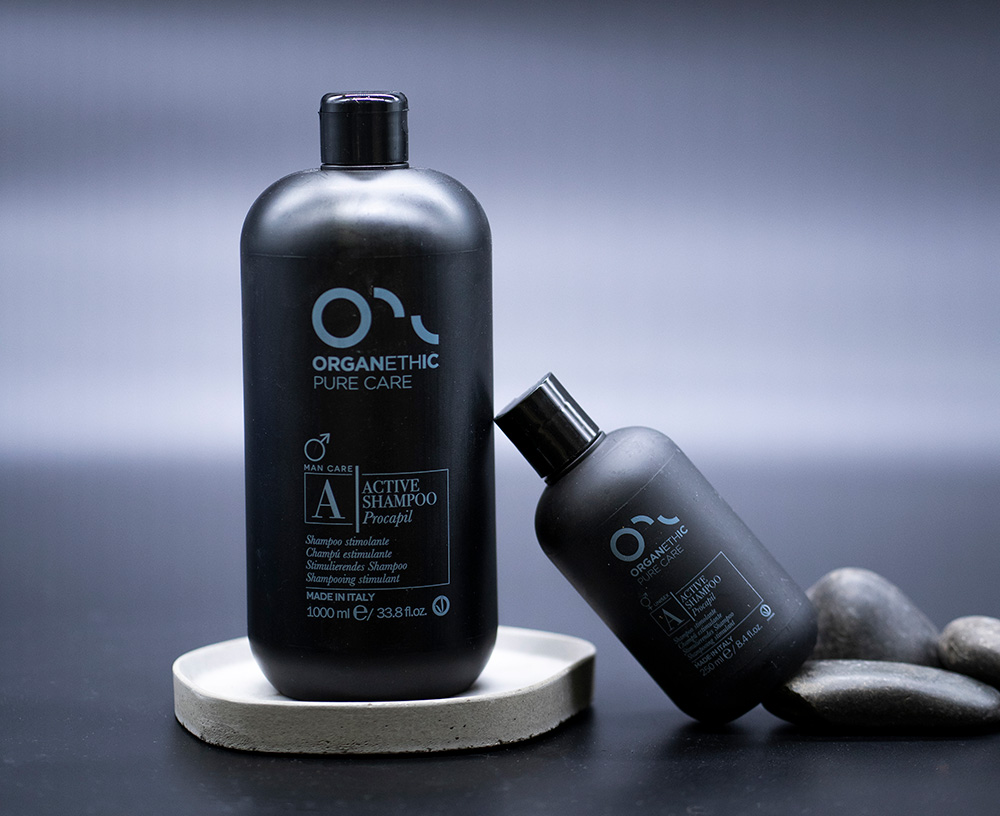 Man Care Line
Suitable for all with hair loss problems and both men and women. The product contains a variety of active ingredients that can gently cleanse hair and scalp and reduce hair loss.
Active Shampoo:Gently cleanses hair and scalp for dull and hair-loss prone scalps.

Sun Care Line
Suitable for hair damaged by the sun and those in contact with oxidizing agents such as chlorine.
Shampoo:Mild in nature with coconut and banana aroma, be able to remove impurities;
Conditioner:Repair different kinds of damage to hair. Light in texture, penetrate, moisturize and repair damaged hair.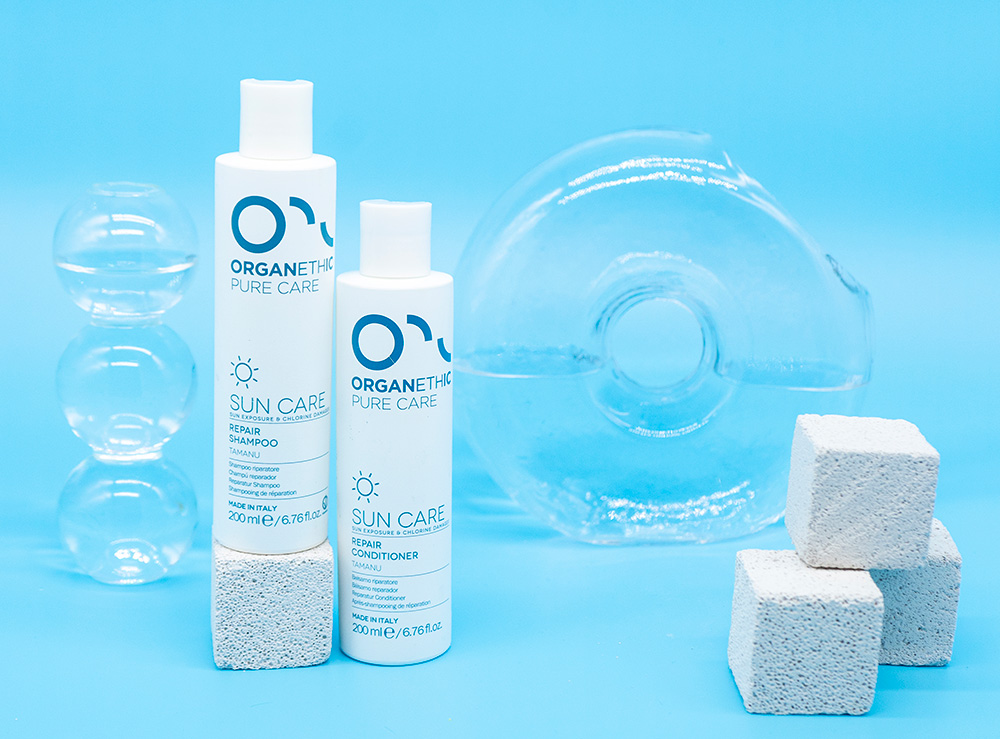 To know which product is the best for you, you should first understand the nature of your scalp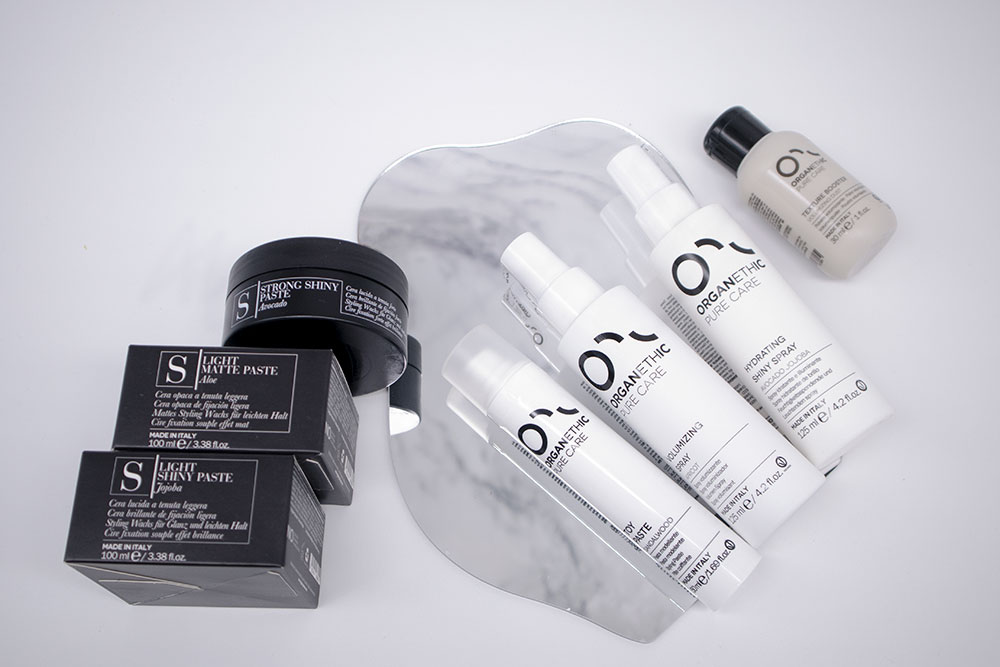 Protect your hair and look good at the same time.